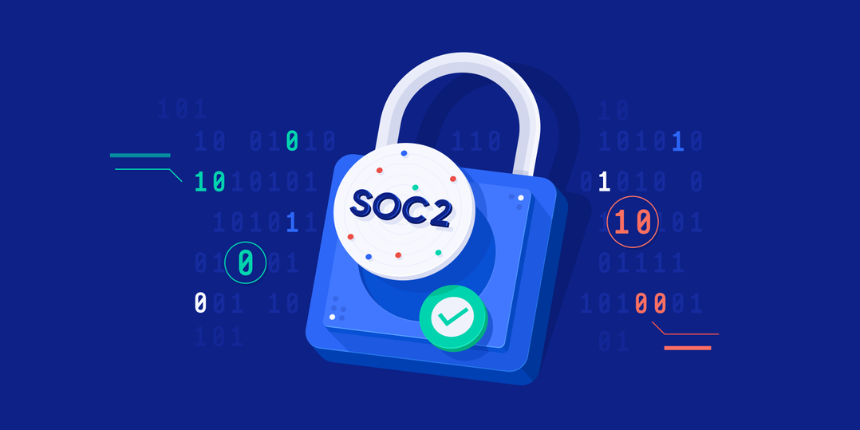 Understanding Service Organization Control (SOC 2) Compliance In today's rapidly evolving digital landscape, the risk of data breaches has grown significantly. To address this challenge, the American Institute of CPAs (AICPA) introduced SOC 2 compliance. This voluntary compliance framework aims to ensure data security based on various criteria, such as security, availability, processing integrity, and privacy. It holds particular relevance for technology companies, SaaS providers, and businesses that outsource their operations.
SOC 2 compliance serves as evidence that your organization has established and maintained effective controls to safeguard data, ensuring the security, availability, and integrity of services. SOC 2 reports are tailored to each organization's unique operational requirements, fostering customer trust. In this article, we'll delve into the different types of SOC 2 reports and the advantages of achieving SOC 2 compliance.
Understanding SOC 2 Attestation
SOC reports offer valuable insights to customers regarding an organization's internal controls. There are three main types of SOC reports: SOC 1, SOC 2, and SOC 3. SOC Type 2 attestation is a specific type of SOC report that focuses on controls related to security, availability, processing integrity, confidentiality, and data privacy within a service organization.

Examining the Core Principles
Security
The security principle focuses on protecting system resources like data against security threats. It evaluates whether the organization has implemented appropriate controls to safeguard sensitive information, preventing unauthorized removal of data, system abuse, and misuse of software.
Availability
This principle refers to the assurance provided by the organization that the systems and services are accessible and usable as needed.
Processing Integrity
This principle pertains to processing transactions and data's accuracy, completeness, and validity. It ensures that a system produces accurate and trustworthy results.
Confidentiality
This principle assesses whether the organization has implemented measures to protect sensitive data from being disclosed to unauthorized parties.
Privacy
The privacy principle focuses on collecting, using, retaining, disclosing, and disposing personal information. It evaluates whether the organization complies with relevant privacy laws and regulations and respects the governance risk and compliance.
Types of SOC 2 Reports
There are two types of SOC 2 reports:
Type I:

It evaluates the design and implementation of controls at a specific point in time.

Type II:

It assesses the design of controls and evaluates the system's operational effectiveness.
Benefits of SOC 2 Compliance
SOC Type 2 attestation

enhances the trust and credibility of a business among its customers.

It gives businesses a competitive advantage, as clients consider SOC 2 compliance because it indicates a higher commitment to security and privacy.

SOC 2 compliance helps identify and address potential risks and vulnerabilities in your systems and processes.

SOC 2 compliance often involves evaluating and refining internal processes and controls, leading to operational efficiency and better data management.

SOC 2 compliance can assist in meeting specific regulatory requirements, like governance risk and compliance, related to data security and privacy

.
Steps to Achieve SOC 2 Compliance
Determine applicability and scope

Select trust services criteria

Gap analysis and readiness assessment

Develop and implement controls

Documentation and evidence gathering

External audit engagement

Audit procedures and testing

Distribution of SOC 2 report

Ongoing monitoring and maintenance
Concluding Remarks
SOC 2 compliance is an essential milestone for organizations striving to secure systems, protect sensitive data, and demonstrate their commitment to clients' privacy. However, getting SOC type 2 attestation can be complex. It involves several steps, including scoping, controls design and implementation, auditing, and ongoing maintenance. That's where INTERCERT helps you to achieve SOC 2 compliance. Our team is well-versed and helps various businesses, irrespective of their nature. We have wide range of features, fulfilling your requirements.