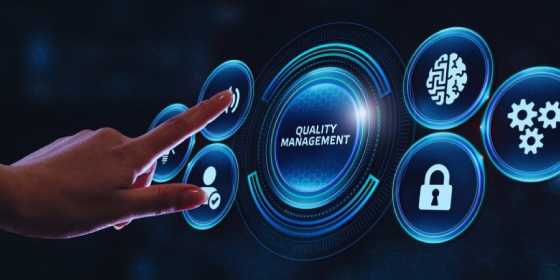 ISO 9001:2015 Quality Management System Certification
ISO 9001:2015 Quality Management System certification is a standard offered by the International Organization for Standardization (ISO). It is administered by organizations within their structural and operational framework to implement an effective quality management system.
ISO 9001:2015 - An Introduction
ISO 9001:2015 is an updated certification of the ISO 9001 family. This certification covers everything that a quality management system ought to implement. In the current global culture, quality comes foremost and customer satisfaction is one of the most important aspects that influences a business organization.
Therefore, ISO 9001 Certification is needed to show an organization's commitment to aligning its business activities and processes with the demands of the customers and the current business environment.
As an updated standard, ISO 9001:2015 focuses on taking a Plan-Do-Check-Act approach towards organization process management. It helps to determine the factors under which a quality management system must be administered so that opportunities may be addressed effectively and preventive measures may be taken against risks.

Applicability of ISO 9001:2015
ISO 9001:2015 Quality Management Certification can be applied to any organization, regardless of industry, complexity, or size. Currently, more than one million organizations from more than 160 countries have successfully applied ISO 9001:2015 standard requirements within their operational frameworks.
Objectives of ISO 9001:2015
ISO 9001:2015's primary objectives can be condensed into the following points:

Organize a quality management system with its requirements, including documentation, planners, and process interaction policies.
Drafting a list of management responsibilities.
Realization of quality products from design to delivery.




Analysis, measurement, and improvement of the quality management system through internal audits and a preventive plan of action.




To create a framework of operations that displays an organization's dedication to line up business processes and activities with the needs of customers.
Conceptualization of risk-based approaches with preventive measures against looming hazards.
Addressing opportunities and defining a blueprint or path towards their achievement.



Advantages of ISO 9001:2015
ISO primarily provides the following advantages:
Boosted operational efficiency due to streamlined production and quality assurance processes.
Continuous improvement of products and services due to the dynamic nature of ISO 9001:2015.
Increased efficiency and productivity of organization processes due to streamlining of operations.




Increased profits through streamlined internal operations.




Better meet quality standards set by stakeholders and customers.




.

Customer retention through continuous delivery of quality products.




Conservation of time through better comprehension of organizational and customer needs.




Conservation of capital through the reduction of inefficient and costly tasks.




Advantage over the competition in terms of efficient business operations and better quality services/products.




Better perception of the company in the market through an ISO certification.
Sustainable Development Goals
To take an initiative against major problems affecting the world, the United Nations Organization (UNO) created an ambitious 15-year agenda in 2015. These are called 'Sustainable Development Goals' and they have been integrated into the certifications by the International Organization of Standardization. ISO 9001:2015 Energy Management System contributes to the following SDG goals:
Goal 1: No Poverty




Goal 9: Industry Innovation and Infrastructure




Goal 12: Responsible Consumption and Production




Goal 14: Life Below Water
Why Intercert for ISO 9001:2015 Quality Management System
As you can see, ISO 9001:2015 Quality Management System brings forth a tremendous positive impact on an organization through a slew of advantages and objectives. You should consider implementing ISO 9001:2015 specifications within your organization if you wish to enjoy these advantages as well. To do that, Intercert can serve you as an excellence-oriented certification partner.
With Intercert, you can leverage the combined expertise of 100+ auditors, tempered by an experience of more than 13 years in the certification field. We're an organization accredited by the Standard Council of Canada (SCC).
SCC is in a Multilateral Agreement (MLA) with the International Accreditation Forum (IAF), Asia Pacific Accreditation Cooperation (APAC), and the Inter-American Accreditation Cooperation (IAAC). Our Lead auditor training program is authorized by Exemplar Global (formerly RABSQA).
Our objective is to provide impartial, value-added, competitive, and cost-effective certification and lead-auditor training to help global organizations achieve quality-oriented business goals. To explore our services, you can reach us through our website's Contact Us page.