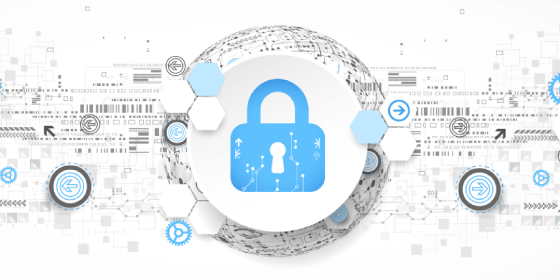 ISO 27001 - Information Security Management System Certification
ISO 27001 is a standard for a management system that provides a framework of applicable policies and procedures that includes controls like physical, legal and technical within the organisation's information risk management processes.
Introduction of ISO 27001
ISO 27001 is an international standard by ISO (the International Organization for Standardization) for the organizations wishing to continually improve an information security management system within the context of the organization. The standard was developed by ISO Technical Committee ISO/IEC JTC 1/SC27 and published in October 2013.
Applicability of ISO 27001
ISO 27001 includes requirements for the assessment and treatment of information security risks tailored to the needs of the organization. The requirements set out in ISO/IEC 27001 are generic and are intended to be applicable to all organizations, regardless of type, size or nature.
Objectives of ISO 27001
ISO 27001 Information Security standard has been developed to provide requirements for establishing, implementing, maintaining and continually improving an information security management system.
ISO 27001 provides a framework of applicable policies and procedures that includes controls like physical, legal and technical within the organisation's information risk management processes.
Features of ISO 27001 EOMS
ISO 27001 – ISMS works around below 14 Domains:
Information Security Policies

Organization of Information Security

Human Resource Security

Asset Management

Access Control

Cryptography

Physical and Environmental Security

Operations Security

Communications Security

System Acquisition, Development, and Maintenance

Supplier Relations

Information Security Incident Management

Information Security Aspects of Business Continuity

Compliance
Benefits of ISO 27001 Certification
Security Risk Management: Be aware of the managing information security threats, adhering to regulatory requirements, and keeping an eye out for potential issues in the future through manging security in People, Process & Technology. Endorse Organization commitment on Information Security Management and provide opportunities for identifying security risks
Regulatory Compliance: Be aware of the impact that statutory and regulatory obligations have on your business and its clients and Build trust among legal authorities on compliance with applicable legislation
Business Integrity: Make sure that cyber security isn't a threat to the integrity of your firm or the integrity of your personnel resulting confidence in the customers, the community, employees and the Authorities.
Business Contingency: Effective information security risk management, emergency readiness, and contingency planning may help you stay attentive and save money.
International Recognition: Accuracy and reliability have been verified by an independent source, enhancing the statement's credibility and reputation through accredited certification. International Recognition of Certification improve organisation image and reputation and gives advantage over business competitors.
Implementation Requirements of ISO 27001
Policy & Objectives: Define Organizational ISMS policy document.
Risk Assessment: Organizations need to assess the information security risks considering People, Process & Technology deployed in the organization.
Procedures: Define adequate mechanism and procedures for Information Security Management to address 14 Domains of ISO 27001, mitigation of risks at potential processes & reporting.
Implementation: Implementation of defined policies & procedures for effective Management System and Cyber Security Audit.
Compliance with statutory laws: Organizations need to ensure that they follow applicable national & international laws.
Continual Review: Organizations need to conduct regular reviews through internal audits and management meetings for ensuring effective implementation of management system and continual improvement.
Certification process of ISO 27001
The intended Organization shall implement Information Security Management System as per the requirement of ISO 27001 and follow the below certification roadmap.
Application: Apply for ISO 27001 Certification
Certification Audit: The information security management system is audited thoroughly in two stage audits. Organization management system will be reviewed by an INTERCERT auditor and thereafter detailed certification audit will be conducted to determine its level of implementation. An opening & closing certification meeting will be held to validate the audit plan and address organizational difficulties, and the auditors sum up their findings and answer questions at the end of the audit. Any problems highlighted as non-conformance or observations will be reported to you constantly during the audit.
Audit Reporting: The auditor writes a report on the audit findings and submit the report to Certification Committee for reviews. The organization is then informed of the certification process conclusions.
Certification: The organization will be awarded the certificate after remedying the corrective measures asked for under audit reports. Before granting certification, the Certification Committee will approve a corrective action plan for non-conformities to be addressed.
Surveillance: The organization management system will be periodically audited by INTERCERT for reviewing the implementation effectiveness & control measures of implemented management system.
Why INTERCERT for ISO 27001 Certification
Now that you are aware of the plethora of benefits that ISO 27001 Information Security Management System Certification brings, you should prepare your organization to be certified. For that, INTERCERT could be your trusted excellence partner for SCC accredited Certification Services and Exemplar Global accredited auditor training services.
INTERCERT is an accredited Management System Certification Body from reputed Accreditation Body SCC (Standard Council of Canada). The SCC is MLA Signatory with IAF (International Accreditation Forum), IAAC (Inter Amercian Accreditation Cooperation) & APAC (Asia Pacific Accreditation Cooperation) Member Accreditation Board.
The institution was established in year 2009 with the group of quality professionals keen to contribute towards safe and sustainable world. The INTERCERT group having rich experience of twelve years is delivering excellence through international certifications and trainings across the globe.
The prime mission of INTERCERT is to provide transparent, Impartial and Value-Added Lead Auditor Trainings & certification services to help its customers achieving qualitative business goals with trusted assurance seal of INTERCERT.
The INTERCERT team currently possesses the experience in wide range of business scopes of industrial and business sectors and offers its customers professional assessments and certification services internationally as per ISO 17021 Standard requirement. Our team is committed to adopt the challenges and changes of business requirements in service delivery to meet our customer expectations. We are being the first choice by customers from various countries on the basis of our below unique features: