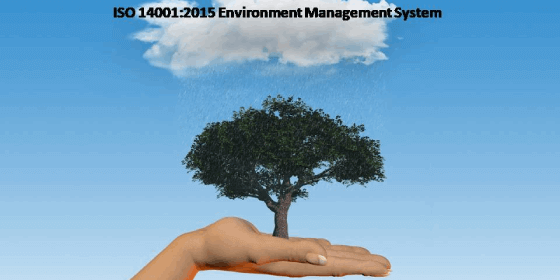 ISO 14001:2015 Environmental Management System Certification
The current version of ISO 14001 was reviewed and published in 2015. Currently, more than 420,000 organizations around the world are ISO 14001-certified. This number is growing rapidly.
ISO 14001 is an international standard offered by the International Organisation for Standards (ISO). Through the ISO 14001 management system, companies can monitor the impact their products and services have on the environment.
It's primarily for organizations that use natural resources. As a result of their processes that convert natural resources into useful products, the organizations tend to release a lot of wastes that negatively affect the environment. These negative effects need to be recognized and reduced, throughout their lifecycle. Recently, ISO 14001 was updated in 2015, which is why the latest certification in the ISO 14001 family that is available is called ISO 14001:2015.
ISO 14001:2015 - An Introduction
ISO 14001:2015 defines the conditions imposed by a standard Environmental Management System. It includes the guidelines for a company looking to enhance their environmental performance and sustainability policies. Its use is directed towards associations who are looking to manage their liabilities with a planned approach towards sustainability. ISO offers a 35-page implementation guide, curated and overseen by Technical Committee ISO/TC 207/SC 1.
Applicability of ISO 14001:2015
According to ISO, the Environmental Management System Certification can be applied to any organization. This helps organizations of different sizes, belonging to different industries, get the same advantages of ISO 14001:2015's application. ISO 14001:2015 eliminates the 'one size fits all' approach.
One must remember that ISO 14001:2015 is not a scale with which environmental management parameters must be matched to. It's more like an internationally-authorized guidebook that states how certain operations must be conducted with respect to environmental conservation. The basic fundamentals of ISO 14001:2015 are based on the Plan-Do-Check-Act (PDCA) iterative management method.
Objectives of ISO 14001:2015
The objective of ISO 14001:2015 is to deliver a framework for the applying organization aimed towards the protection of the environment. It consists of policies leveled with socio-economic needs that help create a response plan for dynamic environmental conditions. The certification outlines specific requirements for sustainable development, which include:
Mitigation of negative effects caused by an organization on the environment, protecting the environment.




Mitigation of possible adverse impacts of the environment on the organization.




Enhancing immediate environmental performance.




Helping the organization fulfil compliance obligations




Demonstration of compliance with the changing regulatory requirements of the certification.




Achieving strategic business goals by embedding environmental issues into business management




Setting up guidelines for a product's life cycle, including design, production, curation, distribution, and disposal. This ensures environmental effects are not shifted elsewhere within the product life cycle, unintentionally.




Strengthening market position of an organization while achieving operational and financial profits from the implementation of environmentally sound alternatives.




Boosting leadership involvement and employee engagement




Improvement of confidence in the company and company reputation




Clear communication of environmental information to relevant and interested entities.
Advantages of ISO 14001:2015 Environmental Management System
The advantages an organization taking up ISO 14001:2015 Environmental Management System certification may benefit from are:
Boost in customer confidence, recognition for the community, employees, and environmental authorities

Improvement of company perception through an internationally-recognized certificate

Advantage over competitors, both in business and sustainability

Reduced risks of environmental accidents drive down costs of insurance

Prevent incidents that may lead to fines and sanctions, catapulted by the lack of environmental protection measures

Prevent possible incidents that may lead to sanctions /fines due to lack of environmental protection policies

Better alignment to market requirements through sustainable approaches
Sustainable Development Goals
Through Intercert's enriched ISO certifications, organizations will be able to contribute to Sustainable Development Goals (SDG) that the United Nations has prescribed in their ambitious 15-year plan that address crucial issues ailing the world. ISO 14001:2015
Environmental management systems contribute to the following SDG codes:
1: No Poverty

2: Zero Hunger

3: Good Health and Well-being

4: Quality Education

5: Gender Equality

6: Clean Water and Sanitation

7: Affordable and Clean Energy

8: Decent Work and Economic Growth

9: Industry, Innovation, and Infrastructure

12: Responsible Consumption and Production

13: Climate Action

14: Life Below Water

15: Life on Land
Why Intercert for ISO 14001:2015 Environmental Management System
Intertcert serves transparent and impartial services so that your organization realizes every detail advised by ISO 14001:2015 accurately. Our certifications are highly sought-after due to our competitive and cost-effective services. With an experience of over 13 years, we've mastered the art of delivering excellence in the form of training and international certifications. We are an accredited management system body with certifications from IAF, IAAC, APAC, and Standard Council of Canada (SCC).